We specialise in PR and Marketing Communications for high technology industries including Electronics, Electrical and IT Manufacturers and Distributors.
We have more than 15 years of experience supporting manufacturers and distributors in the electronics, electrical and IT industry sectors. Our services deliver successful and cost-effective PR and promotional campaigns targeted to increase market awareness, create new customers and develop relationships with existing customers and the media and include; press release origination and fulfillment, white papers and technical articles new product launches, brand building, enquiry generation. Continuous media contact is maintained for forward feature monitoring, interviews, comment, relationship building etc. Proactive can provide or co-ordinate the provision of advertising design and placement, product cards, direct mail and email "shots", promotional videos, web site design, brochure design and printing, promotional items etc. to ensure optimum results, consistent branding and clear messages
PR Photography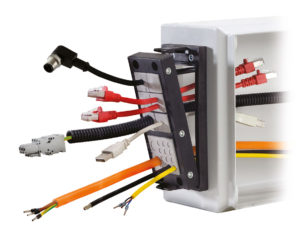 High quality PR Images
"A picture paints a thousand words" is a popular miss-quote of an ancient proverb but just a meaningful in the 21st century digital age. It's received wisdom that visitors look at websites, they don't read them and editors require high quality images not just for print purposes but as much to ensure their publications look good. Hi-resolution PR images with a contextual background encourages editors to publish the associated press release, gives added meaning to the copy and provides the reader with an immediate key to the associated story. High quality PR images may be re-used for website and direct mail content, catalogues and exhibition graphics.
Our studio can provide royalty free cost effective, high quality PR images from samples or client supplied images